A Fun-Filled Fall at Northern California's Best Tribal Casino
Autumn in coastal Trinidad is absolute paradise with still-sunny days, warm temperatures, calm seas, and 'fantabulous' fun at Northern California's best Tribal casino – The Heights.
Best Tribal Casino
Book your stay at Emerald Forest Cabins & RV to experience serenity under the tall redwood trees and night-life excitement at The Heights. Located on 60 acres of Yurok land along Highway 101, California's best Tribal casino offers table games, slots, bingo, video poker, and keno. Enjoy great dining at three different establishments – Sunset Restaurant, Sunrise Grill, and the Seascape Restaurant.
When you are in the mood for music, the Firewater Lounge at The Heights has rockin' DJs, karaoke on Tuesdays, and the best live bands in the Eureka and Arcata area. Billiards too! So come on in to the best Tribal casino in Northern California for big drink specials and amazing appetizers at the bar. The Heights is in Trinidad at 27 Scenic Drive.
And now that it's 'spooky season,' The Heights offers all kinds of Halloween theme promotions through October in the Casino and fun stuff every day of the week…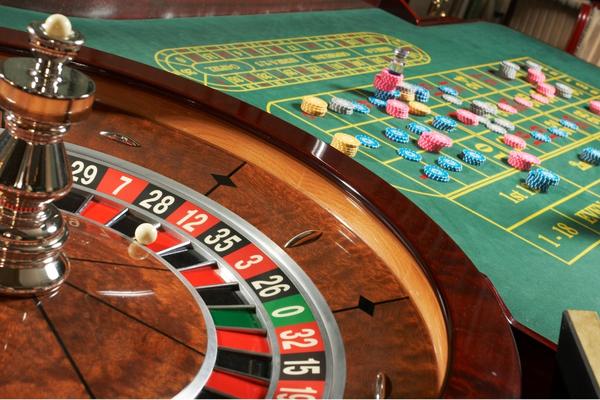 Thursdays – Walking Dead Hot Seats

Just play your favorite slot machine. You might be the random winner of $50 Cash & Casino Cash every half hour!

Fridays & Saturdays – A Bone to Pick!

Earn entries into the drawing and pick a bone to reveal your prize. The Heights is giving away over $20,000 in cash and prizes!

Saturdays – Monster Rack Attack

How much you can rack up in 10 seconds? The amount you rack is the amount you keep. There's a total of $3,000 up for grabs and it all must go! Get details at The Pit.
An Autumn Casino Holiday in a Pristine Paradise
From unspoiled beaches to camping, fishing, and golfing adventures, you can spend weeks in Trinidad and never run out of things to do. So make plans to visit The Heights – Northern California's best Tribal casino – when you reserve your stay at Emerald Forest Cabins & RV.