Behind-the-Scenes Management Team of Emerald Forest Cabins and RV
Among the many factors that make Emerald Forest Cabins and RV the ideal destination for camping in Trinidad is our dedicated, on-site managers. Meet Melanie Boyd, Property Manager. Melanie, shares her insights into what defines dedication and the culture of the Emerald Forest team.
Insights from Property Manager, Melanie Boyd
What inspired you to do what you do?
Traveling and people! I live the RV lifestyle myself. Working in this industry you not only get to meet people from all over the US, but other countries as well.
What makes Emerald Forest Cabins and RV different from other RV resorts?
Location and staff! Our location is one of the most unique and beautiful, RV resorts, that I have ever seen. Our team of employees works great together. We all love seeing our guests enjoy their time here.
What defines dedication for on-site managers? What does that translate into for your guests?
Most of us live on-site, as well as work here, so we take great pride in making sure that our guests enjoy the park as much as we do.
How would you describe the RV and camping lifestyle to outsiders?
That they must try it! Whether full time or part time you get to immerse yourself in nature and meet amazing people from all around the globe.
What do you enjoy most about Emerald Forest Cabins and RV?
The great location and staff! We are nestled in the redwoods yet only minutes from the beach! Our employees are like a family and we love coming to work.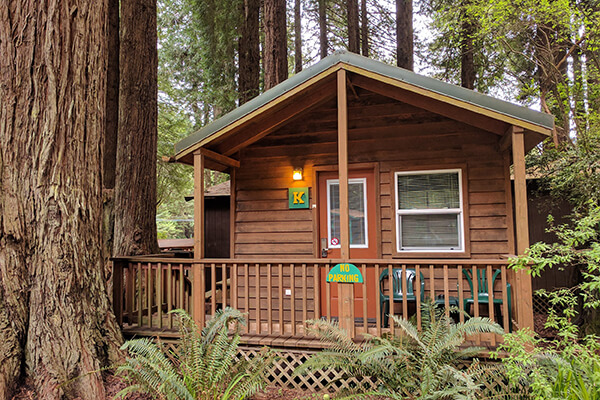 Experience the magic of California's North Coast. Book your stay online now at Emerald Forest Cabins and RV, or call: (707)677-3554 and discover camping in Trinidad.