Best Road Trip Tips For Your Next Adventure
Packing a car or RV and hitting the road is one of America's greatest pastimes. We are often lured by an undeniable sense of freedom, exploration, and adventure that can only be satisfied one way – an epic road trip. No matter where you're coming from or where you plan to go, there are seemingly endless places to stop and discover along your journey. We hope you find your way to the northern California coast to come visit us at Emerald Forest, but in the meantime here are some of our best road trip tips to help you enjoy your next adventure.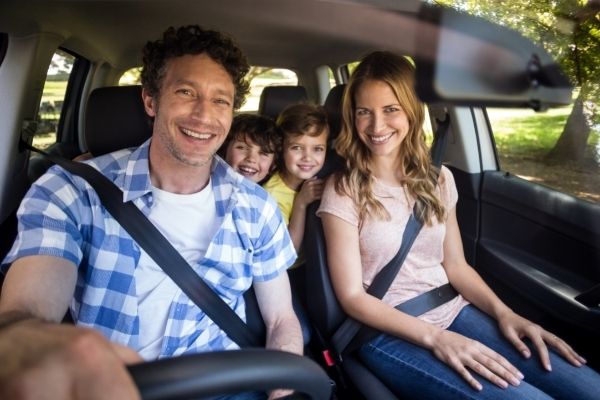 Tidy Up Your Vehicle
A great way to start your road trip is with a clean vehicle. Clutter and garbage can really spoil the mood, especially a few days into the trip. So, spend some time cleaning and organizing before you depart. If you want to go the extra mile, wipe down all the hard surfaces, clean the windows and windshield, vacuum the carpet, organize any storage spaces, and wash the outside (including tires and rims). You and your passengers will definitely appreciate the fresh start to your journey.
Keep Maintenance Up to Date
One of the best road trip tips is to make sure your vehicle is plenty roadworthy to make the trek. Check that all regular maintenance on your vehicle is up to date, tires are in good shape (including any spare tires), fluids are topped off, no fluid leaks, no unusual sounds while the vehicle is being operated, etc. It's a great idea to have the vehicle checked out by a professional if you're not comfortable with these tasks, or if you just want a little more peace of mind.
Create a Flexible Plan
Road trip 101 is to have a general outline of where you're going, when you want to be there, and what you want to see. Some folks get bogged down by using a minute-by-minute itinerary, which is sure to go off schedule at the first 'Road Closed' or 'Detour Ahead' sign you come across. Instead, create a plan that includes flexibility, so you can take those side excursions without getting stressed about your arrival time.
Snacks and Supplies
Food and beverages are essential during a road trip, so don't forget to pack snacks, water, and anything else that might help you stay energized. Some other supplies you might need on your road trip include tools and spare parts for your vehicle, a road-side assistance membership, first aid kit, chargers for phones and electronic devices, printed maps and directions, and emergency gear like extra blankets and a flashlight.
Your Next Road Trip Destination
Whether you're planning a weekend trip or a new life on the road, we hope to see you soon here in the heart of the redwoods at Emerald Forest Cabin & RV.