Craft Beer in Humboldt County
Lost Coast Brewery in nearby Eureka strongly suggests that you drink more beer. And if you are looking for craft beer in Humboldt County, Lost Coast Brewery is the place to do it. Here's how and why…
First of all, book your cabin or RV campsite at Emerald Forest Cabins & RV so you can have a home base to come back to with all the great varieties of beer you'll find at Lost Coast Brewery.
Then, load the family in the car and take a little day trip to Eureka. It's only 22 miles away via US-101 S. Yes, you can take the kids to the brewery too. More about that in a minute.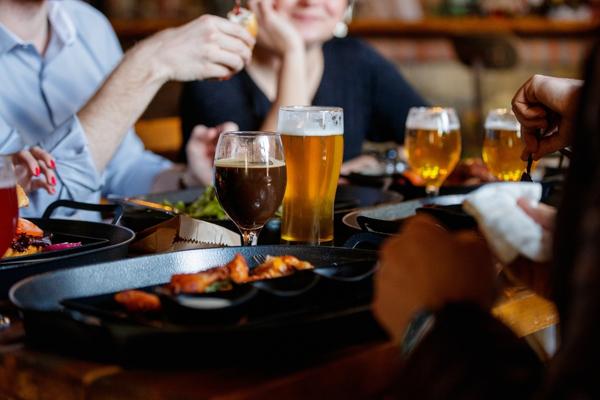 Craft Beer in Humboldt County & Things to Do at Lost Coast Brewery
Craft beer in Humboldt County is delicious and interesting. You can take a free tour of the brewery, learn the Lost Coast story, and sample more than 16 different craft beers. Here's the kid-friendly part…your new favorite brewery has Lost Coast Root Beer on tap, plus root beer floats and a variety of flavors of ice cream.
Want a micro-brewery souvenir? Go to the brewery's on-site store for hats, church-keys, patches, drinkware – including mugs and jugs, koozies, and all kinds of stuff you don't need, but really want.
Visit their café for burgers, veggie sandwiches, tacos, chicken lips, and lots more. Wash it all down with the best craft beer in Humboldt County – from Lost Coast, of course. The brewery is located at 1600 Sunset Drive in Eureka. Call them at (707) 267-9651 for more information.
C'mon Back to Emerald Forest Cabins & RV
Bring back all that beer you just purchased at Lost Coast Brewery and enjoy it on the porch of your cabin or around the fire pit at your campsite under the enormous trees. Remember, the average person drinks 23 gallons of beer in a year. You can do better! Have more craft beer in Humboldt County and savor every sip under the stars at Emerald Forest Cabins & RV.