Dog-Friendly Humboldt County
Dogs love trees. And dog-friendly Humboldt County has the tallest trees in the world. Dogs love to mark their territory on trees and sniff trees to find out what other dog has done the same on that tree. And since some of these redwood trees are more than a thousand years old, that's a lot of doggie history in every sniff. Reserve your stay at Emerald Forest Cabins & RV to treat your doggie, your family, and yourself to the best vacation ever. Dogs are welcome at every RV campsite and some of the cabins too!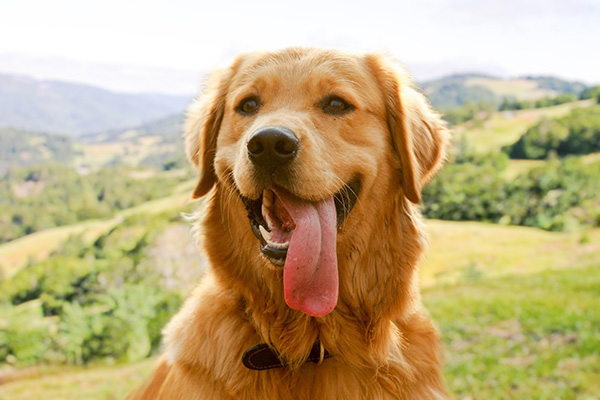 More Places to Take Fido in Dog Friendly Humboldt County
Five-Bone ratings from all dogs polled!
When your four-footed friends get tired of sniffing the trees here at Emerald Forest Cabins & RV, you can take them on more thrilling adventures…
Big Lagoon County Park – You like to romp around and so does your doggie. Bring Fido to Big Lagoon County Park for an afternoon of off-leash play in Trinidad. This park in dog-friendly Humboldt County features a parking lot with restrooms, a day-use area with beach and lagoon access, boating, and seasonal kayaking. The area is not fenced so make sure your pup is under voice control at all times, and be sure to clean up after your pets. Visit Big Lagoon County Park at 510 Big Lagoon Park Road in Trinidad.
Moonstone Beach County Park – Dogs are welcome to join you at pet-friendly Moonstone Beach County Park. This beach is popular with surfers, families, and dog owners all looking to stroll the boardwalk and play in the sand and surf. Fido is permitted to be off-leash to sniff around the rocky tide pools and scenic overlooks. Visit Moonstone Beach County Park at 198 Moonstone Beach Road in Trinidad.
Arcata Community Forest – More trees to sniff! Take Fido for an adventure in the Arcata Community Forest in dog-friendly Humboldt County. Comprised of 793 acres of towering redwoods, the forest is popular with hikers, cyclists, runners, and horseback riders. Leashed dogs can join you to explore 11 miles of multi-use trails. Visit Arcata Community Forest on Fickle Hill Road in Arcata.
Good News for Dogs and People
Emerald Forest Cabins and RV has every magically woodsy and scenic vista you can imagine. The crashing surf, the towering trees, the starry nights, and the dog-friendliest campground in all of Humboldt County. Book your stay and commune with nature and your doggie under the giant redwood trees when you visit Trinidad.