Native American History in Trinidad, CA
Trinidad, California is rich with Native American history!
Descendants of Yurok, Tolowa, Wiyot, Chetco, Karuk, and Hupa peoples have called the Trinidad area home for thousands of years. In 1908, the federal government began purchasing small tracts of land for homeless California Native Americans. This land is known today as the Trinidad Rancheria and lies within aboriginal territory of the Yurok tribe right here in Humboldt County.
The Cher-Ae Heights Indian Community of the Trinidad Rancheria is now a federally recognized tribe that's made up of members of the tribes that inhabited the modern-day Humboldt County area all those years ago. The mission of the Cher-Ae Heights Indian Community includes celebrating their heritage and culture, protecting the environment, and improving the quality of life among tribe members through positive community relationships.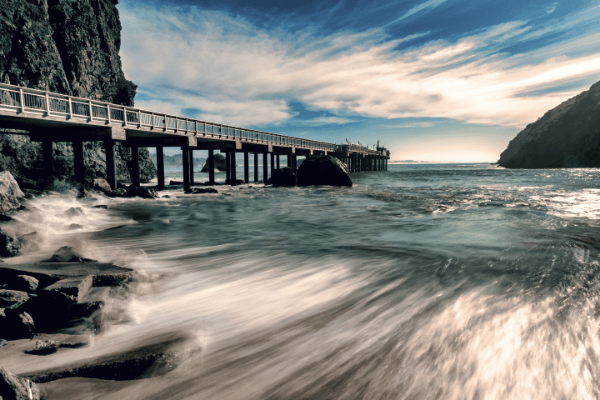 One of the ways they do this is through active participation in the local business community.
There are several places you can explore while supporting the Native American community during your stay at Emerald Forest Cabins & RV. The Sunset Restaurant, Cher-Ae Heights Casino, and the Seascape Restaurant and Bar are a few of the local favorites you won't want to miss.
The Seascape Restaurant and Bar has been a popular destination for passersby, fishermen, and locals since the 1950s. Their menu today boasts fresh seafood and a large drink menu while still catering to diners of all ages. The Sunset Restaurant is just as notable with a menu of local ingredients, handcrafted cocktails, and views of nature that will take your breath away.
Before you leave, make sure to head to the Cher-Ae Heights Indian Community pier. Here you can catch a glimpse of untouched nature the way Native American tribes experienced it all those years ago. If you can't make it to the pier in person or you're missing the tranquility once you leave, you can always take a live glimpse anytime you'd like with the pier's live webcam.
Wherever your adventure takes you, the Cher-Ae Heights Indian Community offers a unique experience where you can immerse yourself in Native American culture while making memories you won't forget.
Book Your Cabin, RV Site or Tent Site now and enjoy great amenities and all that the Trinidad area has to offer!