Plan Your Destination Marriage at Wedding Rock
Ever since the original caretaker of Sue-Meg Park got married there in the early 20th century, Wedding Rock has become a destination for hundreds of couples looking to get married on the bluffs overlooking the water.
Wedding Rock is Easy for Your Wedding Guests to Get To
Wedding Rock is a major landmark and Wedding Rock Trail is a short out-and-back trail in Sue-Meg State Park. It takes only an average of 8 minutes to complete.
The parking lot there gives access to several trails, but the main hike is to Wedding Rock and the rugged shoreline below it.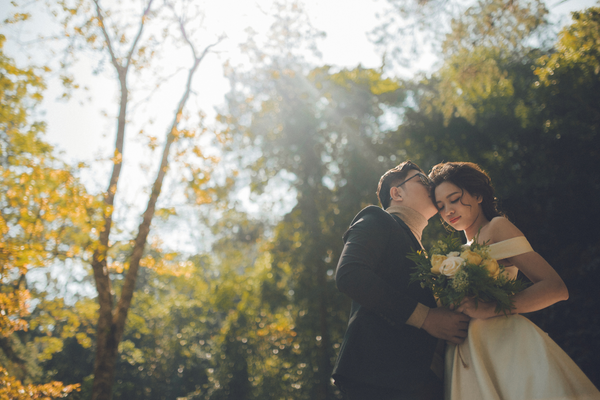 This trail drops directly down from the parking area. When the trail splits, the left branch climbs up to the overlook and the right branch descends to the beach. There is no sand there and the water is foamy white from the crashing waves. It's an incredible spot.
So contact the office at Emerald Forest Cabins & RV – we're experts at arranging events including your beautiful wedding. You and your guests can stay right here in the cabins or RV sites and take an easy hike to Wedding Rock to exchange your vows.
The trail is open year-round and is beautiful to visit anytime. Your dog can't be the ring-bearer, though – dogs aren't allowed on Wedding Rock Trail.
The Best Wedding Destination in Trinidad for You
Reserve your stay at Emerald Forest Cabins and RV and discover the best place to get married is Wedding Rock. You and your guests will enjoy Emerald Forest amenities including the clubhouse, playground, video arcade, gazebo, pet area, fish-cleaning station, immaculate restrooms, convenient camp store, and lots more.
Contact the office by phone or email and let us help you plan your unique destination marriage at Wedding Rock.