Seabird Colonies Off the Coast of Trinidad, California
"There is symbolic as well as actual beauty in the migration of the birds, the ebb and flow of the tides, the folded bud ready for the spring. There is something infinitely healing in the repeated refrains of nature – the assurance that dawn comes after night, and spring after the winter." ~ Rachel Carson, The Sense of Wonder
Seabird Colonies
See Birds
Spring has indeed come, and with it, the opportunity to see thousands of birds congregating in the seabird colonies off the coast of Trinidad, California. Bird watching is a popular pastime and fun for the entire family. Your other favorite pastime – traveling far from home to see the sights from your RV – has made it possible to view the seabirds nesting on Camel Rock and other sea stacks when you reserve your stay at Emerald Forest.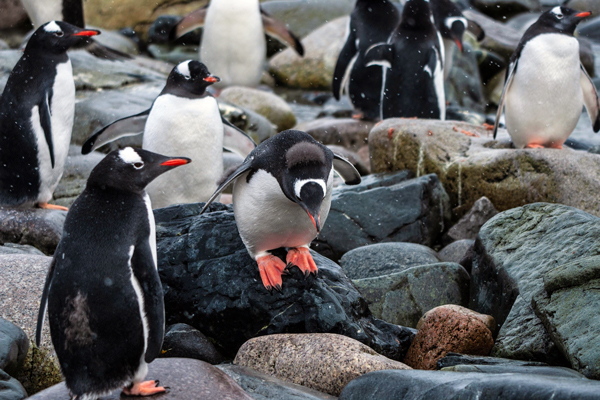 Trinidad's sea stack rocks support one of the most diverse seabird colonies in California with 12 species and over 100,000 breeding individuals. At least 30,000 Common Murres breed here, as well as Fork-tailed Storm-Petrels, Cassin's Auklets, and Tufted Puffins.
The two most important rocks for seabirds are Green Rock and Flatiron Rock that host 7 species of birds and 66,000 breeding individuals. These two rocks alone account for 25% of the most important seabird colonies along the California coast.
Basic Bird Watching Equipment
Seeing thousands and thousands of birds jammed together on a rather small outcropping of rock is truly an amazing sight. The good news is…you don't need much equipment to get a good view of the seabird colonies. You probably have most of these things already!
Binoculars – The most useful piece of birding equipment ever
Field Guide – You might like Birds of Northern California – it's full of photographs and available in paperback on Amazon. Bring the guide with you so you can compare the birds you see with the pictures in the book
Journal and Pen – Once you really get into it, you may want to make notes about where you saw the bird and what its 'song' was like
Camera – It's right there in your cell phone
Nesting season in the seabird colonies is mid-March through mid-August, so right now is the ideal time to reserve your Spring birding getaway at Emerald Forest Cabins & RV. Bring your camera!