Support Local Business in Trinidad, California
Known as the hidden gem of Northern California, the town of Trinidad, California has an abundance of charm and friendliness that you'll be hard-pressed to find anywhere else. The mild year-round climate allows unique and magnificent plant life to grow, you can see whales, sea otters, birds and other local wildlife on the rugged coast and throughout the redwood forests, and we have some of the best shops, restaurants, and cultural and entertainment venues in Northern California. So come on out to Trinidad, support local business, and let your inner child run free in the grandeur of nature.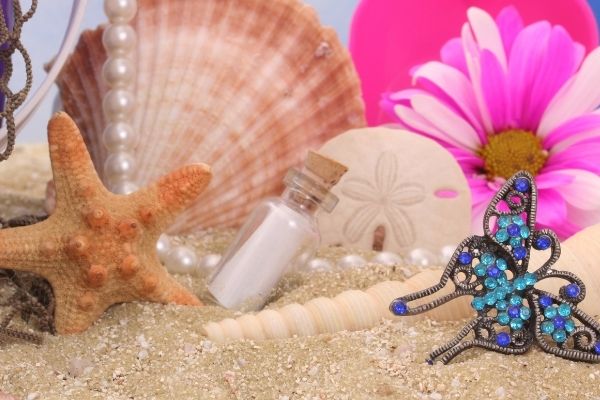 Support Local Business
Where to Shop
Located just off main street, you can find a quaint gift shop call Sea Around Us featuring shells, beads, leathers, dentalium, cut abalone shell, vintage mother of pearl buttons, shoe buttons, and other handcrafted treasures.
The Trinidad Art Gallery is an art cooperative and retail shop showcasing local, original art reflecting the beauty of the surrounding ocean, wildlife and redwoods.
Moonstone In Bloom is a lovely flower shop that provides home grown and locally sourced flowers like dahlias, snapdragons, sweet peas, and zinnias, as well as other seasonal flowers in arrangements available at Murphy's Market.
Where to Eat
For savory breakfast, lunch, or a piping hot cup of coffee, we recommend the Beachcomber Café.
For lunch or dinner, try The Lighthouse Grill– honest to goodness, you can order mashed potatoes in a waffle cone (and it's a big hit).
If you're in the mood for seafood, Seascape Restaurant and Pier serves some of the finest and freshest around.
For pizza, there are two great options: Headies Pizza and Pour, which is a thin crust style pizza; and Wild at Heart featuring wood fired pizza with vegetarian and all-organic ingredients.
Where to Play
For a time-honored horseback ride through the Redwood Forest, check out the Redwood Creek Buckarettes.
If you want a paddling adventure in the ocean or in one of the local bays, Pacific Outfitters is ready to take you on an adventure.
For indoor adventures, try Cher-Ae Heights Casino for gaming action, live entertainment, and dining.
Where to Stay in Trinidad, California
Unwind, relax, and continue to support local business in Trinidad, California by staying at Emerald Forest Cabins & RV. Nestled in the heart of the redwoods, Emerald Forest is where nature-dreams come true. We're a Shamballa of sorts, in the hush of the forest with nearby access to beaches and the friendliest community on earth. We hope to see you soon!