Thanksgiving: Escape To Trinidad
Oftentimes people think of Thanksgiving as a time to stay home, sit on the couch, and watch TV. Not anymore! No one has to sit around in a boring cramped house all day to receive a delicious thanksgiving dinner. There is now a better option. Camping within the gorgeous Redwoods of Trinidad California!
Camping in the family RV or staying in cozy cabins or cottages is the new trend for Thanksgiving. Spending the day in the wonderful nature-filled outdoors and the evenings snuggled up by the fire is the perfect way to celebrate the holiday. No more sleeping in front of the TV, it's time to get out and experience all nature has to offer.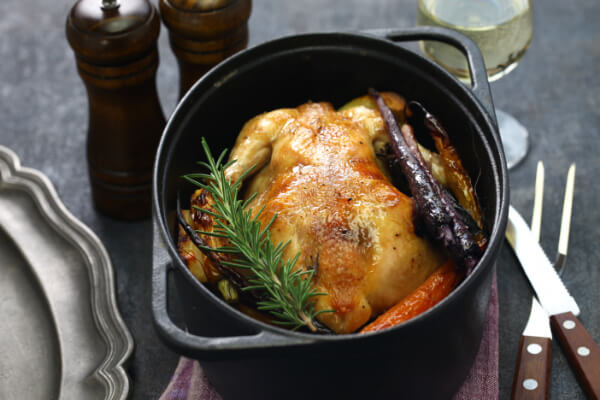 Tips for Making Thanksgiving Dinner in an RV
It might sound impossible to cook an entire Thanksgiving dinner in an RV, but impossible is just a word. Here are some tips on how to prepare just about everything needed for a traditional Thanksgiving meal.
Cook the turkey over the fire in a dutch oven as opposed to the tiny oven in the RV.
Opt for a store-bought pre-cooked turkey.
Prepare as many sides as you can beforehand and pack them up to go.
Grill your sweet potatoes and corn for a twist.
Pack up your pies for dessert or try some new campfire recipes.
Pros of Staying in a Cabin
Rather than opting to do all the cooking and maintaining of an RV themselves, many people prefer to stay in a cabin. This negates the need for hauling food around and determining which heat source goes to which dish. Spacious cabins keep everyone warm and snug, but still provide the benefit of the epic wilderness.
At Emerald Forest Cabins and RV park, cooking a Thanksgiving meal is optional. Ask our staff about local restaurants open on Thanksgiving Day!
Make this Thanksgiving the best Thanksgiving ever and book today by calling (707) 677-3554