Try These Great Places to Eat in Trinidad
Cooking in your RV or cabin can be fun and adventurous but there are times when you just need a break and want something new. Fortunately, you're in the right place. The Trinidad area is a foodie's paradise.
Here are four really good places to eat in Trinidad:
1. Trinidad Bay Eatery & Gallery
Enjoy dining in style at this seafood mecca. From their award-winning clam chowder to the incredibly savory fried calamari, you'll fall in love with this Trinidad favorite. They also have vegetarian and vegan options. Located at 607 Parker Street, Trinidad.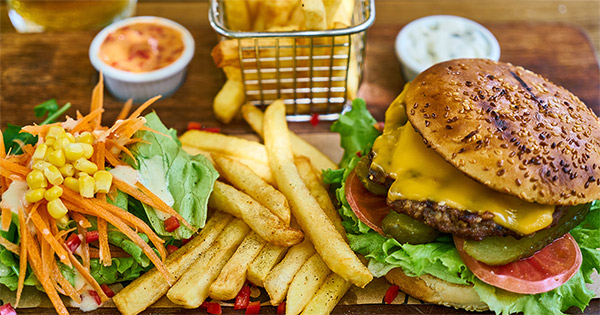 2. Larrupin Café
Dine like royalty and savor the best steak in Trinidad. The surf-and- turf is always amazing and the appetizer board adds to an already amazing dining experience. Also, the mesquite grilled portobello, with sherry garlic butter, Spanish sheep's milk cheese, chutney and grilled Tuscan bread is not to be missed. Featuring all locally sourced food. Located at 1658 Patricks Point Drive, Trinidad.
3. The Lighthouse Grill
There are times when you just want a quick bite and nothing too heavy. Maybe you're looking for a sandwich before catching a movie. This is just what you need: simple yet tasty coastal fare that you'll love. The savory clam chowder, BBQ tofu burger, smoked tuna melt and the timeless classic: fish & chips are the crowd favorites. Located at 355 Main Street, Trinidad.
4. Moonstone Grill
Enjoy breathtaking views of the beach as you nibble on filet mignon or sip the delicious wild mushroom soup. The fresh, locally sourced ingredients lend themselves to the ultimate experience in gourmet dining. A visit to Trinidad should always include a stop at this classic restaurant and is perfect for when you need a break from home cooking. Located at 100 Moonstone Beach Road, Trinidad.
---
Emerald Forest Cabins and RV is near many world-class Trinidad Restaurants
You'll enjoy numerous outstanding dining options along the northern California coastal area. When you need a break try one of these four good places to eat in Trinidad. If you're looking to get away to Trinidad, book your escape today at Emerald Forest Cabins.