Are you planning a trip to Trinidad, California soon?
If so, you absolutely must check out the rich wildlife and eclectic sea life that surrounds the place. Some of the places to explore include Patrick's Point State Park, Redwood National Park, and Humboldt Redwoods State Park. Tourists and travelers can choose to stay at Emerald Forest Cabins & RV while in Trinidad as it provides the perfect location where one can explore the wildlife and the sea life in Trinidad, and more.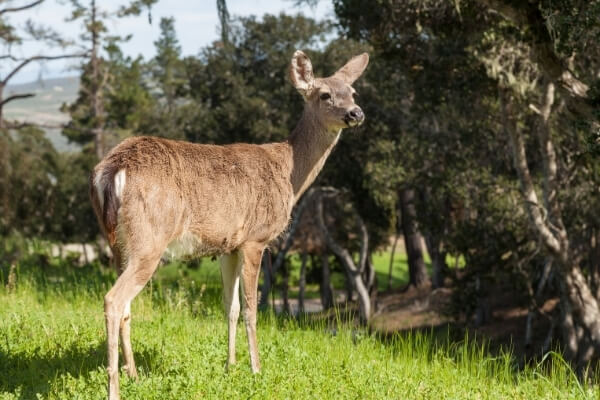 Humboldt Redwoods State Park offers a great opportunity for the viewing of wildlife
The park is home to numerous birds, fish, reptiles, and mammals. The animals that are commonly seen in the park include gray fox, squirrels, racoons, mule deer or black-tailed deer, and ground squirrels. The black bear is the largest and most popular mammal to be found in the park. They have cinnamon or brown colored fur, can climb and swim well, run up to 30 mph, and are highly intelligent and curious. Black bears are quite shy in front of humans and will mostly run away if they see them. However, one should be careful of them in the park because they are potentially dangerous, especially if there are bear cubs present.
The water-loving creatures who form the sea life in Trinidad can be found at South Fork and main stem of the Eel River. The Pacific Lamprey was once mistaken as an eel, which is where the river got its name from. The streams and rivers at Humboldt Redwoods State Park contain Coho Salmon, Chinook salmon, Sacramento pikeminnow, and Steelhead. In addition to fish, one can also find several other animals both in and near the water, such as river otters. They are weasel-like animals who swim at a great speed and are active throughout the year. The coast redwood ecosystem enriches the wildlife in Trinidad as it also contains other interesting creatures such as the banana slug, robins, ravens, wild turkeys, Steller's Jays, bald eagles, ospreys, and also red-tailed hawks.
Wildlife in Trinidad can also be viewed at Patrick's Point State Park
Jutting into the Pacific Ocean, this wooden and rugged headland houses several mammals and marine birds, including gray whales. The forests are filled with beautiful songbirds to be witnessed by the travelers and campers. Headland trails also contain views of offshore sea stacks where one can find black oystercatchers along with other marine birds.
While visiting this park, one can also choose to go to the recreated Indigenous Yurok village that has traditional style family houses, changing houses, a sweat house, a dance house, and also a redwood canoe. Wildlife in Trinidad can be viewed through a whole different lens in this area. This village is put into use by the local Yurok peoples in order to educate the youth and to inform the public about their culture. Located adjacent to the village is a native plant garden where native plants can be found that are used to make food, baskets, and medicine.